MLB 2014 Financial Preview: New York Yankees
Published: February 28, 2014
As spring training games prepare to kickoff in the warmer parts of the country, we'll begin our MLB Financial Preview, taking a close look at each team's current financial structure. We'll start out with the New York Yankees, who spent a whopping $544,080,000 in new contracts this offseason, to bring their current payroll up to $193 million. The average Yankee will currently earn $9.2 million in 2014.
2014 Yankees Financial Depth Chart
A look at the projected starting lineup with each player's 2014 total salary, and the rank of that salary at the particular position.
D. Hitter

Alfonso Soriano
$5,000,000
Pos. Rank: 6th
Right Field

Carlos Beltran
$15,000,000
Pos. Rank: 5th
Center Field

Jacoby Ellsbury
$21,142,857
Pos. Rank: 2nd
Left Field

Brett Gardner
$5,600,000
Pos. Rank: 13th
Shortstop

Derek Jeter
$12,000,000
Pos. Rank: 5th
3rd Base

Kelly Johnson
$3,000,000
Pos. Rank: 18th
2nd Base

Brendan Ryan
$2,000,000
Pos. Rank: 22nd
1st Base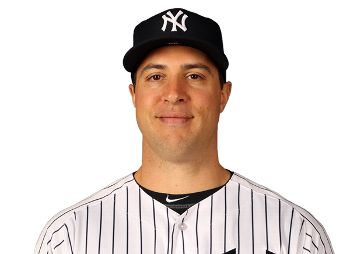 Mark Teixeira
$23,125,000
Pos. Rank: 3rd
Catcher

Brian McCann
$17,000,000
Pos. Rank: 1st
S. Pitcher

C.C. Sabathia
$23,000,000
Pos. Rank: 4th
Closer

David Robertson
$5,215,000
Pos. Rank: 22nd
Team details
Starting 11:
$132,082,857
Total Active Payroll:
$193,691,709 (2nd)
Players Signed:
21
Average Salary:
$9,223,414
Team Spending By Position
Notable 2015 Free Agents
The Yankees have a few aging players set to hit the free agent market after the 2014 season.